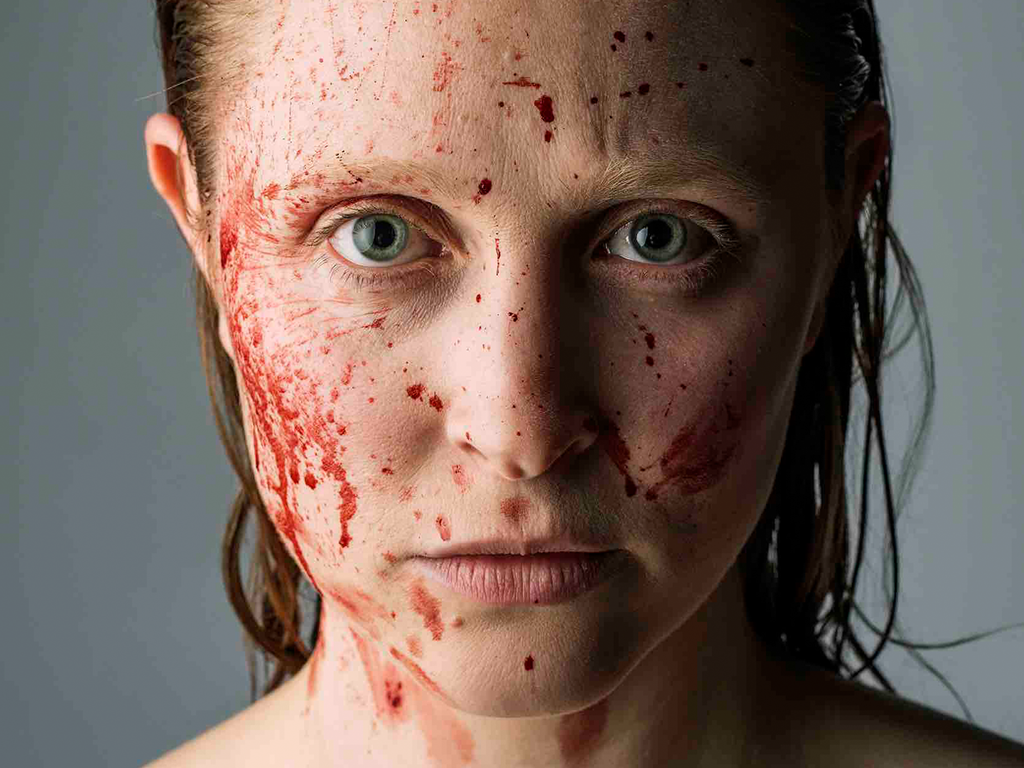 Sport for Jove and Seymour Centre present
Macbeth
5 - 14 May 2022
"…O, full of scorpions is my mind, dear wife…"
Damien Ryan directs a brand new production of Macbeth in 2022 for Sport for Jove. Offering new insights into this extraordinary play and a thrillingly good cast, this is a deeply atmospheric, faithful and exciting introduction to Macbeth for young audiences.
Macbeth, known as Shakespeare's most immersive and haunting play, tells of a husband and wife's murderous ascent to 'greatness'. After suffering the loss of a child, a loving couple are surrounded by the children of the King, Macduff, Banquo. To what extent is their first criminal act an act of love in that terrible void, a sacrifice she makes for him and in return, he for her?
Macbeth is an ecstatic vision of what love and ambition can do to people, of ghosts, shadows, and the terrors of the imagination. Sport for Jove's acclaimed Macbeth is a must-see for students of the play or young people experiencing Shakespeare for the first time. Don't miss your chance to see this incredible production at the Seymour Centre. 
Image credit: Seiya Taguchi
"Clear storytelling, energetic performances, sharp staging, great swordplay and intelligent use of the language."

The Sydney Morning Herald
"Ryan's Macbeth displays an masterful progression of character... A nuanced, emotionally sensitive Macbeth."

ArtsHub
Writer William Shakespeare
Director / set designer Damien Ryan
Production manager Jamie Exworth
Stage manager Christopher Starnawski
Lighting Designer Chloe Alice Designs
Sound Designer Liam Peat
Set Designer Damien Ryan
Costume Designer Bernadette Ryan
Assistant stage manager Lily Moody
Sound design Liam Peat
Fight choreographer Scott Witt
Cast Owen Little (Macbeth), Eloise Winestock (Lady Macbeth), Mandela Mathia (Macduff), Emily Taylor (Lady Macduff, Wyrd Sister), Ava Madon (Wyrd Sister, Macduff Daughter, Gentlewoman), Laura Djanegara (Wyrd Sister, Macduff Child, Fleance), Laura Cameron (Wyrd Sister, Macduff Child), Damien Ryan (Duncan, Murderer), George Banders (Ross, Porter), Giles Gartrell-Mills (Banquo / Doctor), Oliver Ryan (Malcolm), Max Ryan (Young Ross / Murderer), Thom Blake (Seyton / Donalbain)



Tickets
$30 per student. One teacher free per 10 students; $30 for each additional teacher.
Payment
Find out how our school bookings process works. Full payment for this event is due by Thu 10 Mar 2022.
Curriculum links
Suitable for students in years 7 to 11:
Stage 4 English, Drama.
Stage 5 English, Drama.
Stage 6 Preliminary English, Drama.
Detailed curriculum links can be found here.
Post-show Q&As
Join director, Damien Ryan, for a 15-minute Q&A following each daytime performance.
Workshops
Workshops can be organised through Sport for Jove. Please contact the team at info@sportforjove.com.au for further information.
Resources
Digital Student Resource Kits will be distributed following each performance. Kits include lesson activities, an analysis of the play, a detailed guide to this production, videos, photos and design insights.
Your visit
Find out how to get here, where to eat and when to arrive.
Find out about our COVID-Safe measures.
Risk assessment
Find our 2022 risk assessment information here.
We are a registered COVID-Safe business with measures in place to make your next Seymour visit safe and enjoyable. You can find out more about our safety measures for the general public here and for school groups here, and we will also send safety information directly to you prior to your visit. To ensure we can reach you, we recommend checking that your contact information is up to date.
York Theatre
| | |
| --- | --- |
| Thu 5 May | 11:30am |
| Fri 6 May | 10am |
| Sat 7 May | 7pm |
| Mon 9 May | 10am, 1:30pm |
| Tue 10 May | 10am |
| Wed 11 May | 10am |
| Thu 12 May | 10am, 1:30pm |
| Fri 13 May | 10am |
| Sat 14 May | 7pm |
110 minutes (no interval). 15-minute Q&A follows each daytime performance.
| | |
| --- | --- |
| School student | $30 |
| Teacher | $30* |
| General public | $30 |
$6 transaction fee applies.
Please note only one Dine & Discover voucher can be used per transaction. Multiple Parents NSW vouchers can be used per transaction, up to a total transaction amount of $250. Dine & Discover and Parents NSW vouchers can only be redeemed when booking online. Please find instructions here on how to redeem your vouchers online.
*One teacher free per 10 students; $30 for each additional teacher.
Contains physical violence, sexual references, adult themes, haze smoke, strobe lighting, prop weapons and loud noises. Photography and filming prohibited.
The only authorised ticket seller for this event is Seymour Centre. If you purchase from an unauthorised seller, you risk that your tickets may be fake or invalid.
More Events