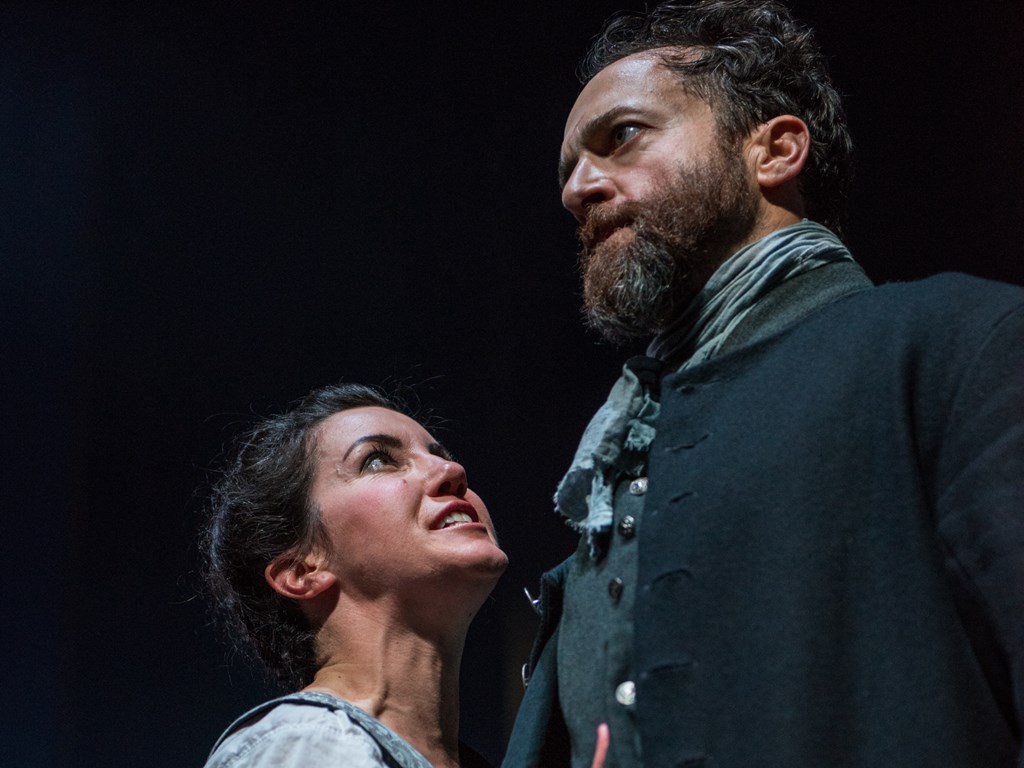 Sport for Jove and Seymour Centre present
Macbeth
2 - 10 Jun 2020
A Digital Education Package is available in lieu of live performance. Please contact our Box Office for more information.
"…O, full of scorpions is my mind, dear wife…"
Shakespeare's most immersive and haunting play tells of the murderous ascent to 'greatness' of a husband and wife who believe they can control time and destiny.
A loving couple, suffering the loss of a child, are surrounded by the children of others–of the King, Macduff and Banquo. To what extent is their first crime an act of love in that terrible void, a sacrifice she makes for him and in return, he for her?
Sport for Jove's acclaimed Macbeth is an ecstatic vision of what love and ambition can do to people, of ghosts, shadows, and the terrors of the imagination. It's a must-see for students of the play or young people experiencing Shakespeare for the first time.
"Clear storytelling, energetic performances, sharp staging, great swordplay and intelligent use of the language."

Sydney Morning Herald
Tickets: School groups $28 per student. One teacher free per 10 students, additional teachers at student price.
Suitability:
Years 7 – 11
Stage 4 Drama, English
Stage 5 Drama, English
Stage 6 Drama, English
Q&As: 15 minute Q&As led by director Damien Ryan will take place after all 1pm performances.
Resources: Teacher resource kits will be available for all bookings.
Writer William Shakespeare
Director Damien Ryan
Lighting Designer Matt Cox
Sound Designers David Stalley and Julian Boggs
Costume Designers Damien Ryan and Terry Karabelas
York Theatre
| | |
| --- | --- |
| Tue 2 Jun | 1pm |
| Wed 3 Jun | 10am, 1pm |
| Thu 4 Jun | 10am, 1pm |
| Fri 5 Jun | 10am, 1pm |
| Tue 9 Jun | 10am, 1pm |
| Wed 10 Jun | 10am, 1pm |
$6 transaction fee applies
Contains violence, haze, strobe lighting, use of prop weapons and loud noises. Photography and filming prohibited.
More Events
24 - 28 Mar 2020

Past Event

5 - 14 Aug 2020

Past Event

18 - 26 Jun 2020

Past Event