2020 Seymour Season Multipacks
See more at Seymour and save with a 2020 multipack.
Enjoy an incredible year of independent theatre with discounted tickets and priority access to the best seats in the house. Book four or more Seymour Season plays and save up to 30%.
Choose from the following multipack options:
Once you've decided how many plays you'd like to see, click on the relevant link, select your dates and times and buy your multipack.
Change of plans? No worries! You can swap your multipack ticket to another performance time without incurring a fee. Simply contact the Box Office to arrange your exchange.
Conditions apply. See 'More Information' for details.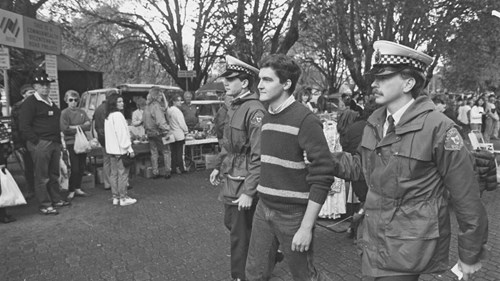 ★★★★ "A brilliant piece of intimate and simultaneously joyful and gut-wrenching theatre." ArtsHub
In 1988 more than one hundred arrests were made at Salamanca Market, when the Tasmanian Gay Law Reform Group defied a ban on a stall that featured petitions to decriminalise sexual activity between consenting adult males in private.
The arrests lit the spark for a campaign to change the Tasmanian law, which was the most draconian in the Western world in terms of its penalty and, by the time of its repeal, the last of its kind in Australia.
Honest, raw and urgent, and fashioned from candid interviews with the people who were there, The Campaign is a gripping account of Tasmania's decades-long gay law reform campaign.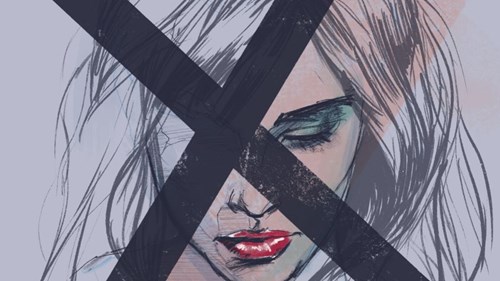 "One of Ibsen's greatest plays." The Sydney Morning Herald
Fresh from their acclaimed independent productions of Crime and Punishment and The Seagull, Secret House debut another realist classic.
Bored by life and feeling trapped in a stifling marriage, Hedda Gabler, one of Ibsen's most famous and vivid anti-heroines, struggles to break free from social norms with tragic results.
One of the great classic female roles, Hedda Gabler places a complicated and controversial character at the centre of its story and raises important questions about mental health, conformity, manipulation, addiction and suicide.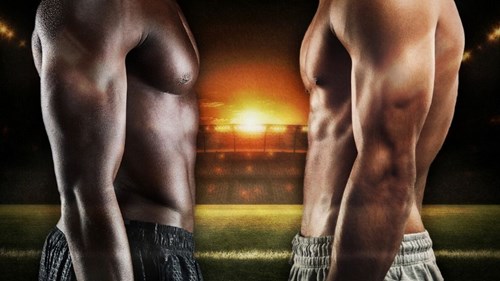 "Acerbically witty and horribly gripping." The Independent
Fixed Foot Productions presents the Australian premiere of John Donnelly's critically acclaimed play, The Pass—a powerful, timely drama that asks: how much are you willing to lose in order to win?
Jason and Ade have been in the academy of a famous English football club since they were eight years old. It's the night before the game that will change their lives forever—their debut Champions League match.
Full of nervous energy, they skip, fight, joke, tease each other… until something passes between them. One moment that will reverberate through the next ten years of their lives—a decade of fame and failure, of secrets and lies—in the high-stakes world of professional sport where image is everything.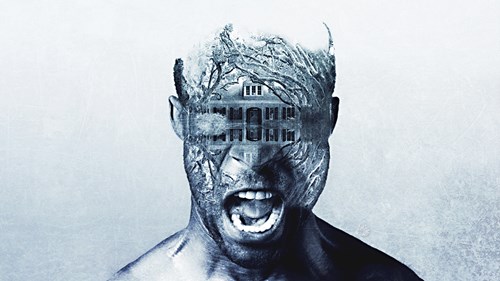 "Subversively original… a remarkable and devious play." The New York Times
After the success of 2019's Gloria, Outhouse Theatre Co reunites with Branden Jacobs-Jenkins for his explosively hilarious take on the great American family drama.
The Lafayette family gather at their late father's home in Arkansas to bury the hatchet and prepare the former plantation for its Estate Sale. Until they make a discovery that changes everything.
Winner of the Obie Award for Best New American Play, this wickedly subversive tour de force is directed by Craig Baldwin (John, The Flick) and lays bare a dark and terrible history corroding the soul of a family—and a nation.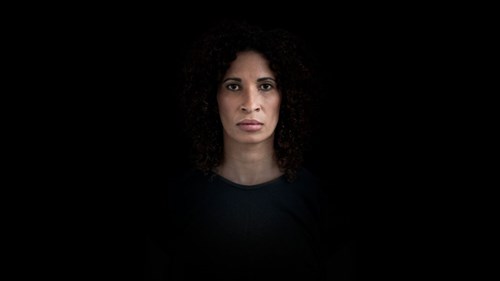 ★★★★½ "An utterly affecting sensory ambush." Beat
John Grant is well-read, but an outback misadventure strands him in a remote Aussie outpost, Bundanyabba. So he makes new 'mates': they're quick with a drink, but with every scull a dark violence lurches forward. Are these blokes fair dinkum, or is there something more sinister at the heart of this little town?
The entire world of Wake in Fright is conjured in a one-person show accompanied by a sonic assault from art-electronica band, friendships. Under the direction of Declan Greene (Blackie Blackie Brown: The Traditional Owner of Death), Kenneth Cook's iconic work of Australian Gothic horror is felt in the flesh.
Bring sunscreen, buy a beer and wear your ear plugs. Once we pierce the Yabba's ocker veneer, you better be ready for the explosive brutality pent up inside.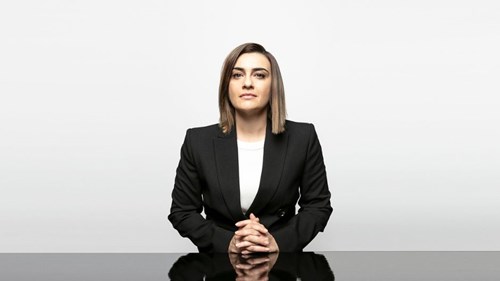 ★★★★★ "Urgent and compelling." Time Out
Winner of the 2018 Griffin Award, Prima Facie is an indictment of the Australian legal system's failure to provide reliable pathways to justice for women in sexual assault or harassment cases.
Sheridan Harbridge stars as Tessa—a criminal lawyer who loves to win, even when defending clients accused of sexual assault. But when she finds herself on the other side of the bar, Tessa is forced into the shadows of doubt she's so ruthlessly cast over other women.
Turning Sydney's courts of law into a different kind of stage, Suzie Miller's (Sunset Strip, Caress/Ache) gripping one-woman show exposes the shortcomings of a patriarchal justice system where it's her word against his. Maybe we need a new system.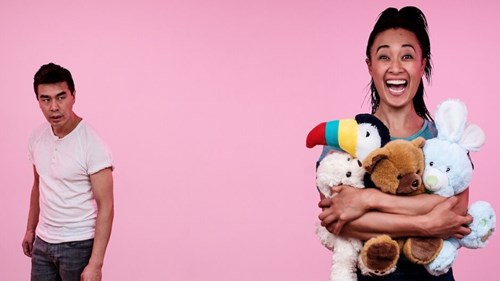 ★★★★ "A primal scream of a play." Time Out
On a school playground in suburban Ohio, Kyeoung and her friends get into an argument with a boy. Rory threatens to tell the teacher—unless, of course, one of the girls agrees to kiss him.
"Why do you even need a kiss?" Kyeoung asks. "Because that's what girls are supposed to give boys," says Rory. "That's why we even play with them."
Told through a series of vignettes spanning the 1980s to present, Usual Girls is a blisteringly honest account of the transition from girlhood to womanhood.
Raw, refreshing and profoundly relevant, Usual Girls explores how women are shaped and shamed by men, and presents an incisive challenge to the way we perceive and co-opt female sexuality.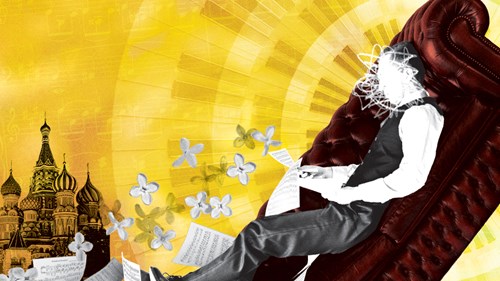 "Hypnotic and dazzling... thrillingly unlike anything else musical theatre has seen." The Stage
From the creator of Natasha, Pierre & The Great Comet of 1812 and based on true events, Preludes is a breathtaking musical fantasia set in the hypnotised mind of Russian composer Sergei Rachmaninoff.
After the disastrous premiere of his first symphony, the young Rachmaninoff suffers from writer's block. He begins daily sessions with a therapeutic hypnotist in an effort to overcome depression and return to composing.
With a stellar Australian cast and helmed by a high-octane creative team, Preludes will take you on an unforgettable, head-tripping journey into the psyche of the artist.  
How do I purchase a multipack?
Decide how many shows you'd like to see and select the relevant option from the dot-point menu to the right. Next, select your dates and times for each show. You'll then be prompted to add your personal details and make a payment. Once completed, you will receive a booking confirmation via email. A $6 transaction fee applies to multipack purchases.
Can I exchange my multipack tickets after booking?
You can exchange each ticket in your multipack once for free. Exchanges are only valid for the same show. Additional exchanges will incur a fee of $5.50. To make an exchange, please contact the Box Office on 02 9351 7940. 
Are multipack tickets transferable?
Multipack tickets are not transferable. The name on the ticket must match that of the ticket holder. If you cannot attend the performance you originally booked, you can exchange your ticket for another date and/or time.
Is concession pricing available?
Concession multipacks are available. Select this option when booking, and bring your concession card to each performance.
What if I have access requirements?
Please contact the Box Office on 02 9351 7940 before booking to ensure you are seated appropriately. Access information for the venue can be found here.
Can I book a ticket for a friend when making a multipack booking?
You can purchase additional single tickets (full or concession) when booking your multipack.