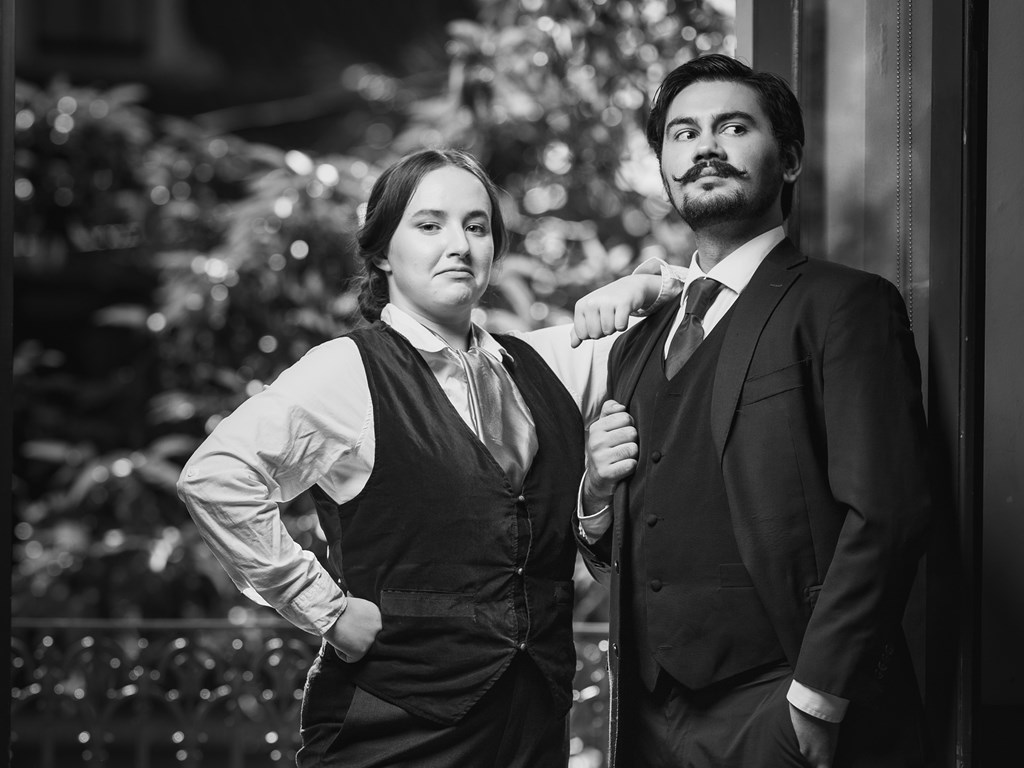 The Sydney University Musical Theatre Ensemble - MUSE presents
The Mystery of Edwin Drood
1 - 4 Apr 2020
Event cancelled week of 7 September 2020 due to COVID crisis.
The Mystery of Edwin Drood is a comedic, interactive whodunit mystery musical that allows the audience to enter the action and become the ultimate detectives. The show is based on Charles Dickens' unfinished novel of the same name.
In the small town of Cloisterham, England, the young Edwin Drood has been mysteriously murdered. But by whom? His leering uncle John Jasper? The infamous purveyor of opium and vice, Princess Puffer? The mysterious and geographically untraceable Landless twins? Or someone else even more dastardly?
Dickens passed away before he was able to reveal the culprit, so we are left without an ending! However, fear not: Rupert Holmes' Tony-winning musical asks the audience to choose which character is the killer by putting it to a vote fit for a cabaret all of its own.
The show features a host of colourful characters, as well as a big-scale ensemble sure to knock your socks off with their punchy charm and mysterious intrigue. Come along and help us solve The Mystery of Edwin Drood.
Book, Music and Lyrics Rupert Holmes
Director Alinora Tame
Musical Director Daniel Baykitch
Producer Jacob Lawler
By arrangement with ORiGiN™ Theatrical
origintheatrical.com.au
Everest Theatre
| | |
| --- | --- |
| Wed 1 Apr | 7pm |
| Thu 2 Apr | 7pm |
| Fri 3 Apr | 7pm |
| Sat 4 Apr | 7pm |
160 minutes (including interval). Duration subject to change.
| | |
| --- | --- |
| Full | $36 |
| Concession | $26 |
| Access Rewards Member | $20 |
$6 transaction fee applies.
Contains haze. Photography and filming prohibited.
More Events
7 - 23 May 2020

Past Event

15 - 31 Oct 2020

Past Event

2 - 12 Sep 2020

Past Event