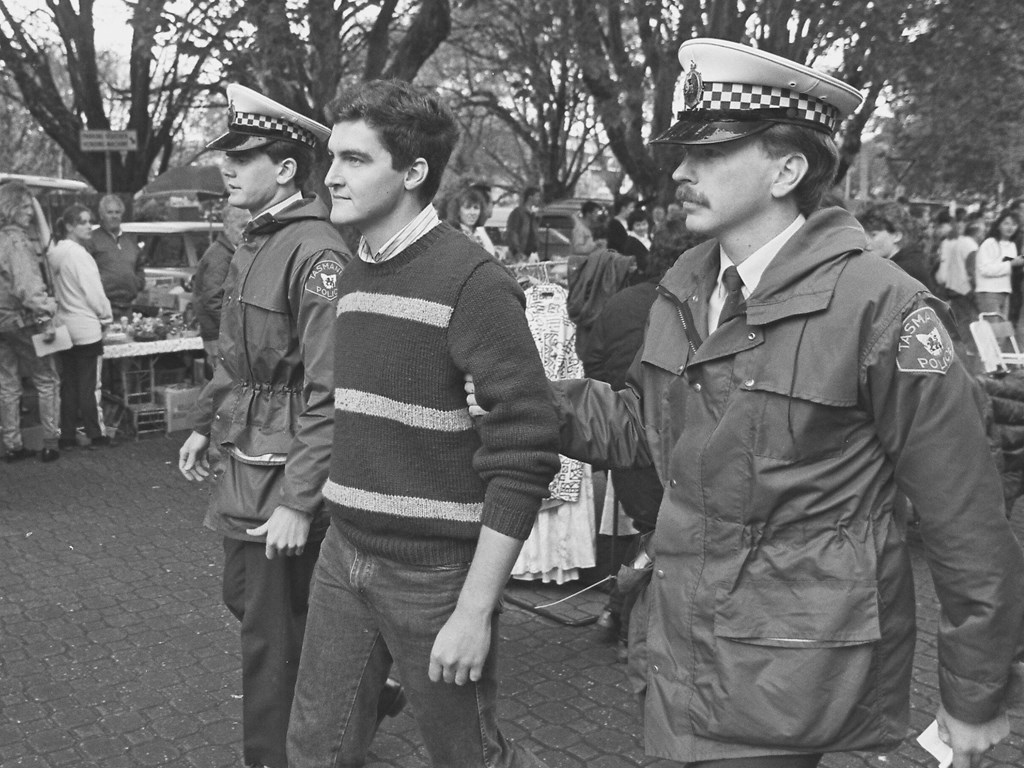 Seymour Centre presents
The Campaign: Panel Discussion
19 Feb 2020
As part of the season run of The Campaign by Campion Decent, Seymour Centre presents a panel discussion:
Human rights, religious discrimination and future battlegrounds
Reflecting on the legacy of Tasmania's protracted battle to decriminalise homosexuality, MC and host Julie McCrossin AM will be joined by leading activist in the Tasmanian campaign, Rodney Croome AM, plus the Hon. Michael Kirby AC CMG and Anna Brown OAM, to discuss contemporary and future battlegrounds, as well as the role played by personal storytelling, strategic risk-taking and compromise in achieving significant and meaningful social and legal change.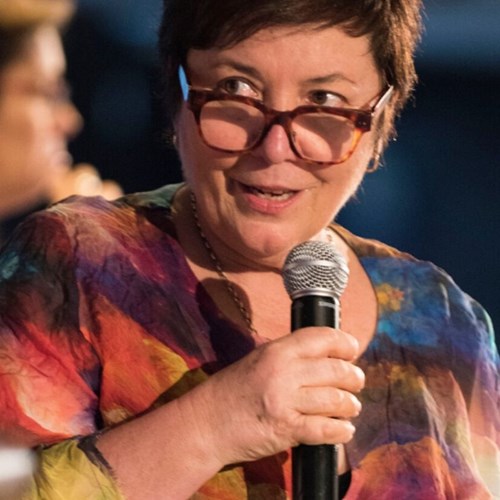 Julie McCrossin gets people talking. After over 20 years as a broadcaster with ABC Radio National, ABC TV and Network Ten, she is now a freelance journalist and broadcaster. Julie also facilitates conferences and seminars. Julie has qualifications in the arts, education and law.
After treatment for stage four throat cancer in 2013, Julie is now an Ambassador for Beyond Five, Targeting Cancer and TROG Cancer Research. Julie hosts the podcast series, The Thing About Cancer and The Thing About Advanced Cancer for Cancer Council NSW. Julie also hosts the new podcast series produced for patients and family members by the head and neck cancer charity, Beyond Five.
In 2019, Julie was awarded a Member of the Order of Australia for significant service to the community, particularly through LGBTIQ advocacy roles and to the broadcast media.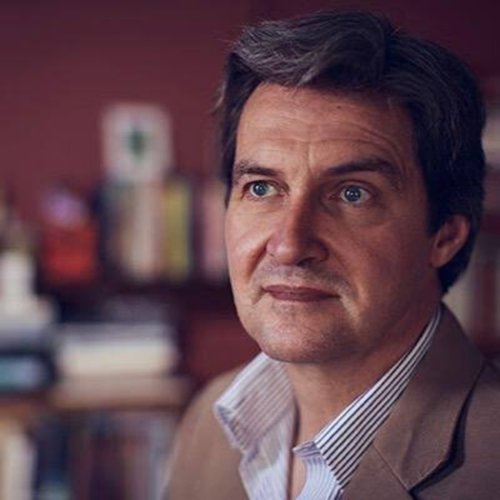 Rodney Croome AM is an Australian LGBT rights activist and academic. He worked on the campaign to decriminalise homosexuality in Tasmania, was a founder of Australian Marriage Equality, and currently serves as the spokesperson for the Tasmanian Gay and Lesbian Rights Group and a spokesperson for Just.Equal.
In recognition of his work, Rodney was made a Member of the Order of Australia in 2003 and was named Tasmanian Australian of the Year 2015.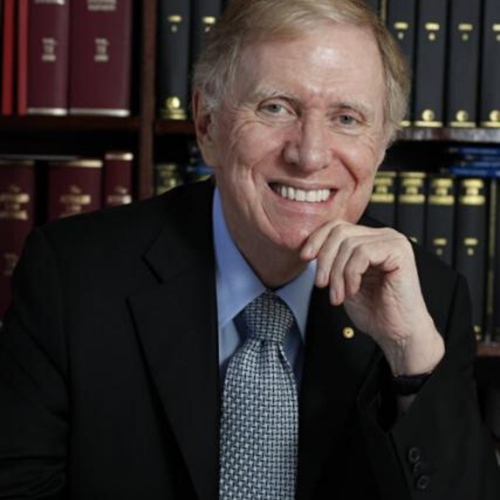 When he retired from the High Court of Australia on 2 February 2009, Michael Kirby was Australia's longest serving judge.
He was first appointed in 1975 as a Deputy President of the Australian Conciliation & Arbitration Commission.  Soon after, he became inaugural Chairman of the Australian Law Reform Commission (1975-84). Later, he was appointed a Judge of the Federal Court of Australia, then President of the New South Wales Court of Appeal (1984-96) and, concurrently, President of the Court of Appeal of Solomon Islands (1995-6). His appointment to the High Court of Australia followed in 1996 and he served thirteen years. In later years, he was Acting Chief Justice of Australia twice.
In addition to his judicial duties, Michael Kirby has served on three university governing bodies. He also served on many national and international bodies. Following his judicial retirement, Michael Kirby was elected President of the Institute of Arbitrators & Mediators Australia from 2009-2010.  He served as a Board Member of the Australian Centre for International Commercial Arbitration (2009-14). He has been appointed Honorary Visiting Professor by twelve universities.
He served 2011-12 as a member of the Eminent Persons Group on the future of the Commonwealth of Nations. He was a Commissioner of the UNDP Global Commission of HIV and the Law 2011-2012. He was appointed to the Advisory Council of Transparency International, based in Berlin in 2012. In 2013-2014, he was appointed Chair of the UN Commission of Inquiry on Human Rights Violations in North Korea. He was a Commissioner of the UNAIDS Lancet Commission on AIDS to the Right to Health (2013-2014); the Global Fund's Equitable Access Panel (2015-16); the UN Secretary-General's High Level Panel on Access to Essential Medicines (2015-16); and UNAIDS/OHCHR's panel on overreach of criminal law (2017); and Co-Chair of the International Bar Association's Human Rights Institute (2018 – ).
He was awarded the Gruber Justice Prize in 2010 and has been Patron of the Kirby Institute on Blood Borne Diseases in UNSW Sydney, Australia since 2011. In May 2017, he was invested by Japan with the insignia of the Order of the Rising Sun, Gold and Silver Star in Tokyo, with an audience with the Emperor of Japan.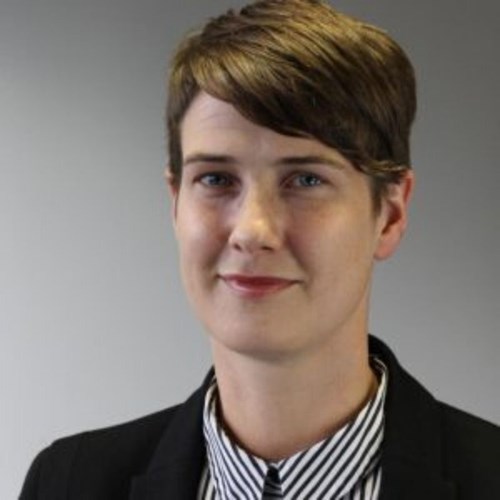 Anna Brown OAM is a human rights lawyer and founding CEO of Equality Australia, a legal advocacy and campaigning organisation working towards equality for LGBTIQ+ people. Her fingerprints are on major reforms for LGBTIQ+ people in recent years including playing a crucial role in achieving marriage equality as Co-Chair of the Equality Campaign.
She has played a key role in securing federal LGBTI discrimination law protections; expunging historical homosexual convictions for older gay men; and strategic litigation to recognise gender diversity, achieve access to life saving medical treatment for transgender teenagers, and to advance marriage equality.
Anna was named one of Australia's top 10 influential women by the Australian Financial Review in 2019 and was Victorian GLBTI person of the year in 2014. She was previously Director of Legal Advocacy at the Human Rights Law Centre, Co-Convener of the Victorian Gay & Lesbian Rights Lobby and has served on the board of the National LGBTI Health Alliance and ILGA Oceania.
She worked previously as a ministerial advisor to the former Attorney-General and Deputy Premier of Victoria Rob Hulls, as a senior associate at law firm Allens Linklaters and as an associate to a judge of the Federal Court.  
60 mins (followed by audience Q&A).
| | |
| --- | --- |
| Full | $20 |
| Concession | $15 |
| Mardi Gras Member | $10 |
$6 transaction fee applies.
Photography and filming prohibited.