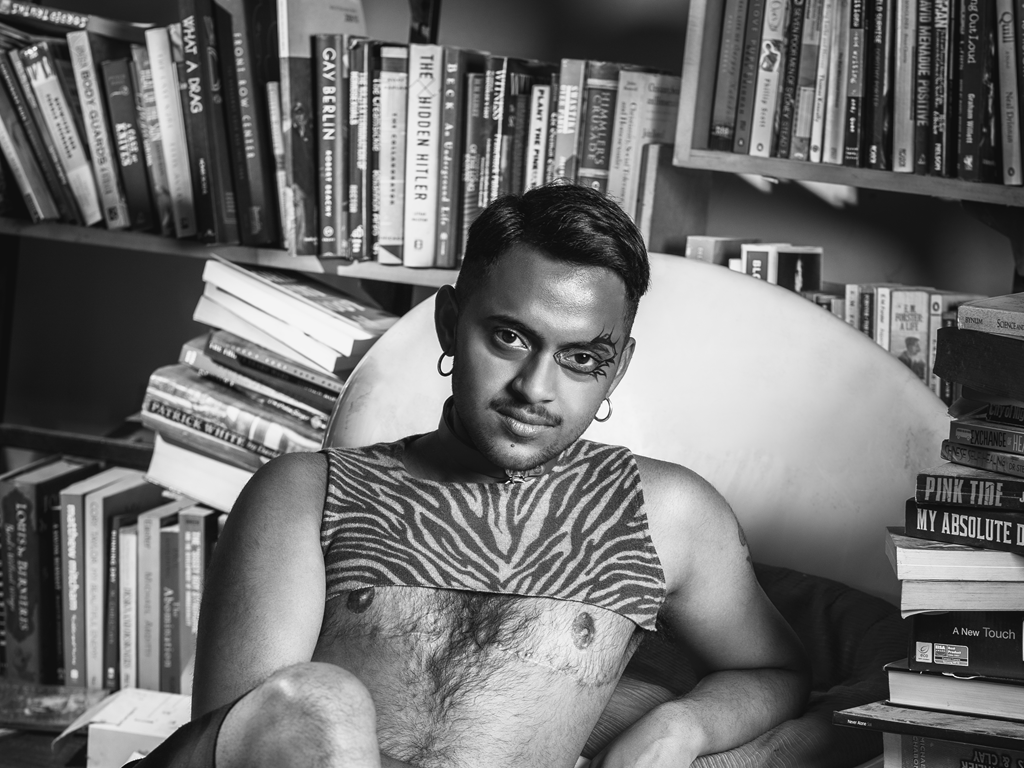 Sydney Gay and Lesbian Mardi Gras in association with Fat Fruit present
Fuck Fabulous
19 - 23 Feb 2020
Sydney Gay and Lesbian Mardi Gras premiere event: Serving neo-punk, anti-glamour realness. Fuck Fabulous is a queer protest party!
Your host, queer, fat, femme cabaret icon, Yana Alana, brings together a fierce line up of dance, circus, drag, comedy and performance artists in the world premiere of Fuck Fabulous.
Serving neo-punk, anti-glamour realness, this cabaret variety show is a protest against the commodification of queer culture and a collective reimagining of what it means to be queer and fabulous.
Fuck Fabulous is a neo-punk protest party. A homage to our queer elders and a manifesto of hope that together we can create queer new worlds that value difference and diversity.
Image credit: Alexis Desaulniers-Lea
World Premiere!

-
Host Yana Alana
Comedian Krishna Istha
Performance Artist Nicci Wilks
Circus Icon Jess Love
Dance Duo Glitter & Snatch
Aerial Contortionist Seth Sladen
Drag King Koko Ma$$
Drummer Boi Bec Matthews
Creative Producer Sarah Ward
Director Sapidah Kian
Designer Joe Noonan
Musical Director Bec Matthews
Videographer Chris Bennett
Lighting Designer Katie Sfetkidis
Choreographer Gabi Barton
Produced by the Sydney Gay and Lesbian Mardi Gras in association with Fat Fruit
Commissioned by Sydney Gay and Lesbian Mardi Gras and Arts Centre Melbourne
The Fuck Fabulous ensemble acknowledges and respects all LGBTIQ+ elders and communities who have forged a path for us to be here. Especially to those who fought for their right to be fabulous. Fuck Fabulous celebrates those queers who are not visible, those who were never invited to the party and those who were, but chose to stay at home. 
York Theatre
| | |
| --- | --- |
| Wed 19 Feb | 8pm |
| Thu 20 Feb | 8pm |
| Fri 21 Feb | 8pm |
| Sat 22 Feb | 8pm |
| Sun 23 Feb | 8pm |
110 mins (including interval).
| | |
| --- | --- |
| Full | $49 |
| Concession | $43 |
| Mardi Gras Member | $41.50 |
| Preview | $39 |
$6 transaction fee applies
For ages 16+. Contains nudity, coarse language, adult themes, sexual references, haze, smoke, loud noises and strobe lighting. Photography and filming prohibited.
More Events
18 - 19 Feb 2020

Past Event

15 - 16 Feb 2020

Past Event

11 - 28 Feb 2020

Past Event