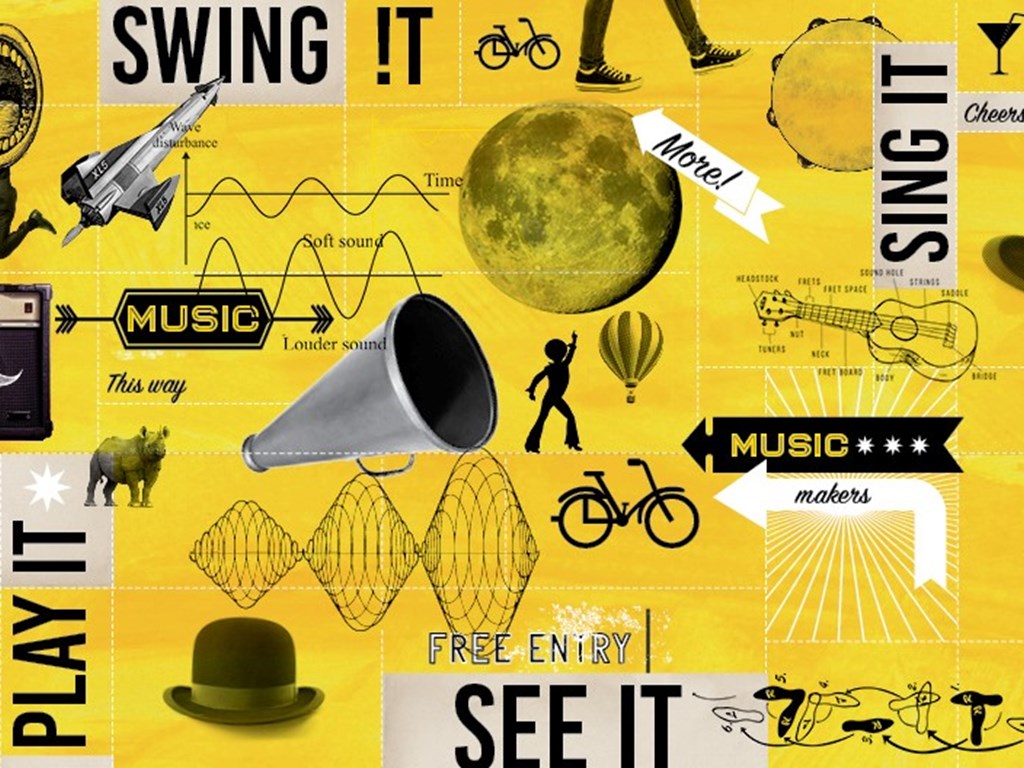 Seymour Centre presents
Courtyard Sessions 2020
17 Jan - 13 Mar 2020
Diverse and energetic free gigs at dusk in the Seymour courtyard.
Event cancelled week of 16 March 2020.
A staple of Sydney's live music scene, Courtyard Sessions offers free gigs at dusk in the Seymour courtyard, with a diverse and energetic program that champions local artists both emerging and established.
Featuring an outdoor bar and vintage games, Courtyard Sessions is family and dog friendly, so bring a group and enjoy a relaxed summer evening of good food, cold drinks, and great live music.
Stay up to date on the latest Courtyard Sessions news via Twitter and Facebook.
Courtyard Sessions is proudly supported by City of Sydney.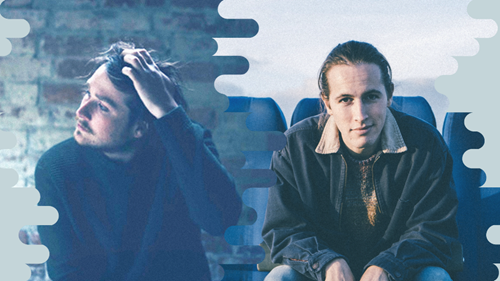 5pm – 8:30pm
Join us for the dulcet tones of the Aussie Folk Collective, featuring sets from Hayden Calnin and Riley Pearce.
"Hayden Calnin has emerged time and time again as one of our leading names in subtle indie-electronica, bridging the gap between tender, guitar-backed folk and electronica with his signature, often-minimalist beauty." Pile Rats
"With a Bon Iver vibe combined with the mellow side of Matt Corby's vocals, Riley Pearce is quickly making his mark within the Australian music industry and beyond." Atwood Mag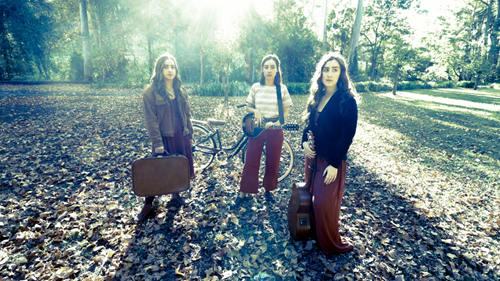 6pm – 9pm
They say something special happens when family members sing together. Central Coast trio Little Quirks are doing a lot to substantiate that theory. Sisters Abbey and Mia Toole joined their cousin Jaymi Toole in 2015 to form Little Quirks, a band in which they simply wanted to "write and play music that was fun to sing." And listening to their lively brand of folk pop, it's hard not to sing along with them.
Little Quirks' first EP, Where We Hide, was released in 2016, followed by a second, Suzie Knows, in 2017. Last year the band released two catchy singles, I Told You So and Crumbled, the latter already clocking up nearly one million streams on Spotify.
From busking at farmers markets the band quickly leap frogged onto stages, supporting the likes of Tim Rogers, Alex the Astronaut, Jack River, Busby Marou, and Xavier Rudd. Their live show is staggeringly energetic for a young folk band, moving from epic to sweet in a heartbeat and drawing comparisons to the likes of Mumford And Sons and The Lumineers.
The three work together in a lively fashion, with drummer Mia pounding a relentless beat behind the rhythmic strums and sways of Jaymi (mandolin/ vocals) and Abbey (guitar/ vocals). All three sing in blissful harmony. The recent addition of cousin (of course!) Alex on bass completes a potent lineup that will delight one and all.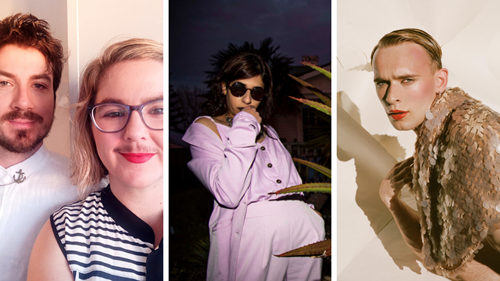 6pm - 9pm
As part of their Mardi Gras program, Courtyard Sessions proudly presents three exciting, emerging queer artists on this Queer Trailblazers night.
Reem, otherwise known as MEER from rap duo COOL TAN (p.k.a HEAVY), is a Palestinian/ Iraqi rapper from New Zealand. Her raw and unapologetic raps speak about suffering and mental health. Her music creates a platform for others who are also living with depression due to strict cultural traditions. As part of COOL TAN, Reem has performed at festivals such as Auckland City Limits, 'splore and Laneway, supporting Le1f, Earl Sweatshirt, Jurassic 5, the Internet and Ratatat. Having recently moved to Australia, Reem is already halfway through her album, and has released a new single, Fatoush. Check her out on Spotify here.
Moonsign is a dreamy synthgaze duo from Newcastle, Australia. Carlin Dally and Bastian Fox Phelan weave together magic, sensitivity and lush, synthy sounds. Their third album 'Okay You First', which deals with grief about the climate crisis, was released on Melbourne label Yes Rave in 2019. Moonsign works on the land of the Awabakal people.
Gussy is a Sydney based producer, songwriter and performer who makes left-of-centre pop music that is confessional and introspective. Since the release of their singles 'Mornings' and 'In Order To Love' in 2017, with support from the likes of the FADER, Dummy, VICE, and PAPER Magazine, they have played alongside some of Australia's most exciting underground talent and will release their debut EP in early 2020.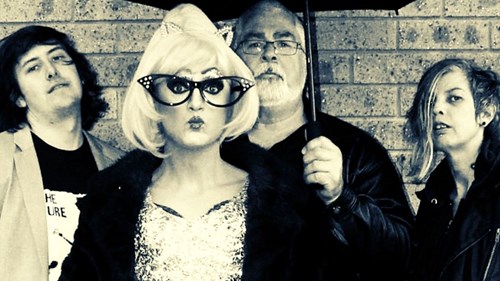 5pm - 8pm
Queer As Fvck (QAF) bring a stellar night of queer friendly talent to the Seymour Centre's legendary Courtyard Sessions, as part of Mardi Gras 2020.
The night will feature sets from dirty-electro-drag-prophets, Gaia Rising, DJ/ vocalist, Lauren Neko, and the ever eclectic, inner-west legend, DJ Scruffamudda. There'll also be drag performances, giveaways and special guest appearances, all happening in the stunning Seymour Centre courtyard.
Launched in 2017, QAF's mission is to create world class, inclusive events that challenge the notion of what it means to be a queer, sentient being living in this strangely beautiful, ever evolving, contemporary world, and this night is guaranteed to be an absolute killer. Don't miss out!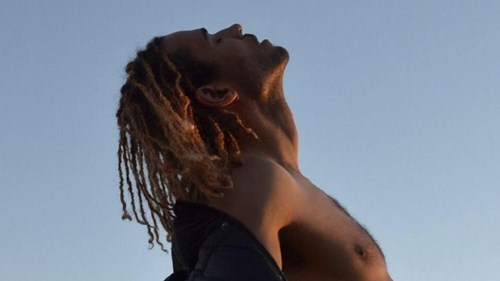 From 5:30pm
As part of their Mardi Gras program, Courtyard Sessions proudly presents two of the most exciting emerging queer artists on Queer Trailblazers night.
First up is Sydney based dark wave/ dream pop artist, KYVA, who recently signed to iconic New York record label, French Kiss Records (founded by Syd Butler of Les Savy Fav). Crafting a delicate balance of alternative pop, influenced by the likes of The Cure, Prince and Elliot Smith, KYVA embodies a union of worlds: drawing equally from spheres of dark wave and soul to create something entirely new and sonically beautiful.
Joining Kyva is Melbourne's Wolfjay, who also signed to a New York label—Sleep Well, run by the artist Pronoun. Wolfjay is the project of Melbourne-based songwriter, producer and designer, Jack Alexander. Euphoric and sincere, their work is like hugging your best friend at a house party.
These artists aren't just the future of the queer scene—they're the future of music. And they're set to take over the world. Don't miss your chance to catch them at Courtyard Sessions! Both are playing with their bands.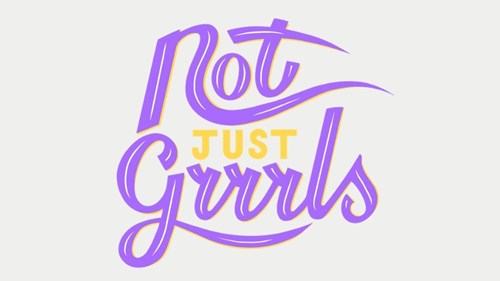 6pm - 9pm
This event takes place on the land of the Gadigal people of the Eora Nation. Sad Grrrls Club acknowledges the traditional owners of this land and their ongoing connection to this place, and pay our respects to their Elders past, present and emerging.
Sad Grrrls Club is proud to partner with Mardi Gras and Courtyard Sessions for an afternoon of good vibes and great music. Featuring RACKETT, Kadimakara and Queen Daddy, Not Just Grrrls aims to celebrate the diversity of talent within Australia's music industry.
RACKETT: Sydney-based rising star RACKETT is known for her pop-driven and experimental sounds, and toured nationally and internationally throughout 2019 alongside the likes of Jack River, The Growlers, DZ Deathrays and The Darkness. Her latest single is Oxytoxic, released January 2020. Expect energetic electro-punk and a bombastic live performance!
Queen Daddy: Queen Daddy is a Naarm (Melbourne) based RNB Pop daddy whose debut EP The Arrival is quickly winning hearts over all across the country, and has secured them spots performing alongside artists such as Huntly, Handsome, The Merindas and Squidgenini. Expect good outfits, smooth beats and even smoother vocals.
Kadimakara: Kadimakara are a three piece progressive soul band from Sydney. Born and raised in different cultures—Indonesian, Colombian and Malaysian—and brought together by a shared love of jazz, soul, funk and alt-rock, Kadimakara blew audiences away at Sad Grrrls Fest in 2017 and we're super excited to have them back!
Sad Grrrls Club DJs will also be playing your favourite RNB and hip-hop tunes between sets so come along for a chilled out afternoon of great music.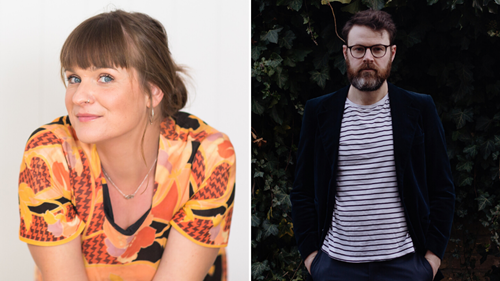 6pm – 9pm
Sydney born singer/ songwriter Sam Buckingham dropped out of school and left home at 16, working odd jobs for friends of her parents and saving up enough money to get on a bus to Byron Bay, volunteering to pick up trash at the infamous Bluesfest in exchange for a festival ticket.
"Standing in one of those dusty tents I realised that I was on the wrong side of the stage," Buckingham recalls. "I felt an aching to be up there singing songs, just like all these incredible artists I was discovering. It really opened up my eyes to the power of music." Buckingham returned home and started writing furiously, cold calling venues asking for gigs and saving up money for her first recordings.
Now, with two acclaimed albums and her grass roots, fan focused approach, Buckingham has become one of Australia's most respected independent, self managed artists. Known for her intimate and "almost spiritual" live shows, Buckingham has been touring since the release of her 2017 album, The Water, lapping the country with Kasey Chambers, James Reyne and Diesel and selling out her most recent national tour, Hammer & Love.
"I've always just thrown myself in the deep end, and so been forced into figuring out how to stay afloat," says Buckingham. "I think that's the main reason I've been able to make anything work. I live in Byron Bay now, playing on the street when I'm not on tour—looking back, I always knew I'd end up here where that initial fire was sparked."
Supprorting Sam will be critically acclaimed Australian songwriter Jack Carty, who writes with an honesty, patience and love of the craft learned through the sheltered valleys and close-knit communities of a rural childhood spent in sleepy Bellingen, NSW. It's a rare thing that has allowed the poetic traveller to take his quiet truths and breathtaking live show to audiences across the UK, Europe, North America, New Zealand and Australia since he first started recording and releasing original music in 2010.
Now in 2020, ten years into a career spanning five full length albums and two EPs; songs on soundtracks; festivals; co-writes with the likes of Dan Wilson (Adele, Semisonic), Blair Dunlop and Jonas Person; and constant touring (playing headline shows, and at times sharing stages with the likes of Katie Noonan, Josh Pyke, Bernard Fanning, Matt Corby, Lisa Mitchell, Ingrid Michaelson, Brett Dennen, Justin Townes Earle and Joshua Radin); Carty will share his latest offering – The World When It's Sleeping (out everywhere on 24 April). A collection of five songs written and recorded on returning to Australia after two years spent living, writing, recording and touring in The UK and Europe.
The move home was inspired by Carty's growing family, and you can hear the joy, the wonder, the vulnerability and the love in these self-produced indie-folk vignettes, recorded between home studios in London and Brisbane. Moody, lyrical, at times both cinematic and intensely personal; The World When It's Sleeping is Carty at his raw, honest best.
It is clear that - although Carty's trademark honesty and hopefulness will never desert him - the lovelorn boy of 2011's One Thousand Origami Birds, 2012's Break Your Own Heart, 2014's Esk and 2016's Home State (which debuted as the #1 independent album in Australia, and at #36 on the ARIA album chart) has evolved into an artist of quiet confidence with a renewed excitement for stories and songwriting. His successes have been hard won. Earned on the back of tireless touring, dedication, and the kind of critical acclaim that only honesty in art affords.
Jack recently finished touring Australia with The Festival of Small Halls, taking in Woodford, Cygnet and Illawarra Folk Festivals along the way, and will spend the first half of 2020 on the road nationally with Katie Noonan.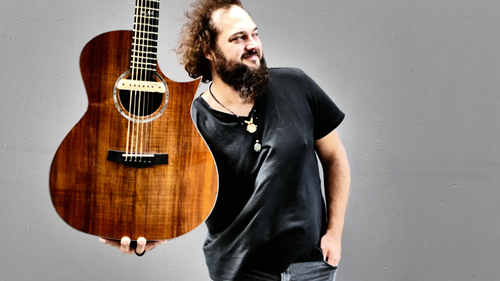 6pm – 9pm
Mike Elrington is a gifted singer/ songwriter with incredible guitar skills. Standing at almost two metres tall, delivering his signature, gut-wrenching vocals like an instrument all on its own, very few people forget a performance from this man. His commitment to live shows and his well-earned reputation for leaving nothing behind but sweat has seen him invited to perform at some of Australia's finest festivals, including Byron Bay Bluesfest, Sydney Blues and Roots Festival and Blues on Broadbeach.
Elrington has proven himself one of the hardest-working artists currently on the Australian scene, and since the inception of his career as an 18 year old in Adelaide, he has released nine albums and toured extensively throughout Australia, the United States, Canada, United Kingdom and New Zealand. He has graced the stages of some of the most prestigious blues clubs in America, including Biscuits & Blues in San Francisco, JJ's Blues in San Jose, The Cat Club on Hollywood's Sunset Strip, The Sand Dollar Blues Lounge in Las Vegas and Sullivan Hall in New York City.
After a jam-packed year of extensive touring throughout Australia, New Zealand, Nashville and China for the Concrete & Grass festival in Shanghai, opening for US rock legends, The Doobie Brothers, in front of a sold-out Tivoli Theatre in Brisbane, and also taking out the prestigious Singer/Songwriter of the Year crown at the Australian Independent Music Awards in Sydney, Mike is very much looking forward to hitting the Courtyard Sessions stage.
Free event. No tickets or registration required.
More Events
11 - 28 Feb 2020

Past Event

15 - 31 Oct 2020

Past Event

23 Jul - 8 Aug 2020

Past Event