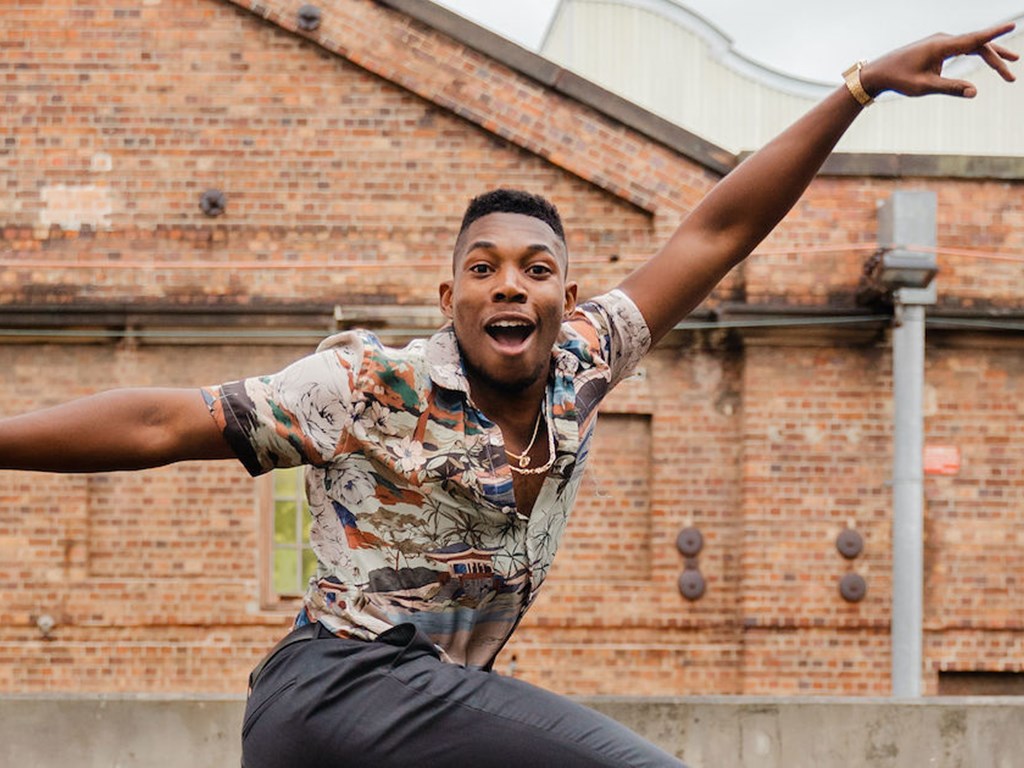 Sydney Moves Workshops Series by Shaun Parker & Company
PANTSULA with THUBA NDIBALI
13 Oct - 15 Dec 2020
Pantsula is a distinctive dance style that emerged during Apartheid in South Africa. This energetic and spontaneous dance expressions of black townships continue to amaze and inspire young people across the world. Zimbabwe-born dance artist Thubalethu Ndibali is an experienced Pantsula teacher who introduced this dance form to Shaun Parker & Company.
In these one-hour weekly workshops, participants will gain important knowledge about the cultural context of Pantsula.
Rooted in a spirit of empowerment and freedom, learning this Panthula will help to build the participant's self-confidence. Through the learning of energetic, technical footwork, participants will benefit from a great physical and mental workout. In the intermediate level group, participants will develop their ability to retain choreography. The open class will open an opportunity for all dance lovers to gain a cultural understand of Pantsula dance while learning the movements and techniques. Thuba will also bring in hip-hop street flavour to 'mix-up' the dance routines to ensure every class will be unique and fresh.
For more information and bookings visit the Shaun Parker & Company website.
Artistic Director/Choreographer: Shaun Parker
Workshop Leader/ Dancer/ Collaborator: Thuba Ndibali
Project Producer: Shiya Lu
Production Coordinator: Imogen Bouchier
Beginner (8 - 12 years)
| | |
| --- | --- |
| Tuesdays 13 Oct - 5 Dec | 4pm |
Intermediate (13 - 18 years)
| | |
| --- | --- |
| Tuesdays 13 Oct - 5 Dec | 5:30pm |
Open (all ages)
| | |
| --- | --- |
| Tuesdays 13 Oct - 5 Dec | 7:00pm |
| | |
| --- | --- |
| General Admission 10 Session Package | $100 |
| Concession 10 Session Package | $90 |
| Creative Kids 10 Session Package | $100 |
| General Admission Single Session | $12 |
| Concession Single Session | $10 |
Artistic Director/Choreographer: Shaun Parker
Workshop Leader/ Dancer/ Collaborator: Thuba Ndibali
Project Producer: Shiya Lu
Production Coordinator: Imogen Bouchier
Beginner (8 - 12 years)
| | |
| --- | --- |
| Tuesdays 13 Oct - 5 Dec | 4pm |
Intermediate (13 - 18 years)
| | |
| --- | --- |
| Tuesdays 13 Oct - 5 Dec | 5:30pm |
Open (all ages)
| | |
| --- | --- |
| Tuesdays 13 Oct - 5 Dec | 7:00pm |
| | |
| --- | --- |
| General Admission 10 Session Package | $100 |
| Concession 10 Session Package | $90 |
| Creative Kids 10 Session Package | $100 |
| General Admission Single Session | $12 |
| Concession Single Session | $10 |
More Events
18 - 19 Sep 2020

Past Event

5 - 6 Nov 2020

Past Event

Bottom's Dream: Interpretation, Context and Directors of Shakespeare

29 Sep 2022

Past Event