Mini Multipacks - 2022 Seymour Season: Part Two
1 Jun - 28 Oct 2022
See more and save with a 2022 mini multipack
Experience outstanding live theatre for less with a Seymour Season: Part Two mini multipack! Book tickets for multiple shows in Part Two of our season and save up to 15%:
Buy three shows and save 15%
Buy two shows and save 10%
Our Part Two shows
Part Two is marked by innovation, ambition, and excellence. We begin with the Australian premiere of Mike Bartlett's Albion, a poignant, shrewdly funny saga about Brexit-era Britain; we continue with the return Sydney season of Alice Birch's dazzling, devastating Anatomy of a Suicide; and we conclude with our new performance lecture series, Art + Information, where drama and art bring big ideas to life. All three shows are available to purchase as part of a mini multipack - find out more about each show below.
Please note Seymour Nights is not included in this mini multipack offer.
Online bookings
Book your mini multipack at the link above by selecting your preferred ticket type, dates and times. You'll then be prompted to add your personal details and make payment. Once completed, you will receive a booking confirmation via email.
Access bookings
If you have access needs, please contact the Box Office on 02 9061 5344 to book your multipack over the phone. Please click to view access information for the venue.
Free exchanges
Change of plans? Exchange your mini multipack ticket to another performance time without incurring a fee. Applies to the same show for the first exchange. Additional exchanges will incur a fee of $5.50. To make an exchange, please contact the Box Office on 02 9061 5344.
Extra tickets
Want to share your theatre experience with a friend? Once you've finalised your mini multipack purchase online, just contact the Box Office on 02 9061 5344 to add a standard single ticket to your order. Please have your multipack booking reference number ready.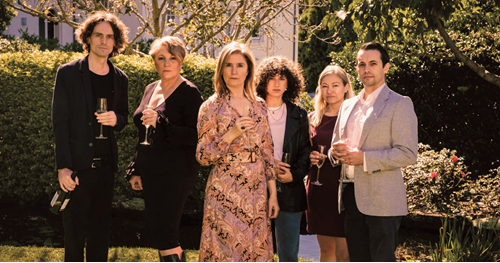 ★★★★ "Fascinating, complex… [Shows] a deeply divided people torn between the urge to preserve the past and to radically reform it." - The Guardian
"This is the twenty-first century. Things have changed for the better."
Against advice from family and friends, Audrey buys an old house in ruins and dreams of restoring the once magnificent garden. As she clings to the significance of the past, she searches for seeds of hope in the future.
From Secret House (Pomona at KXT) and New Ghosts Theatre Company (Iphigenia in Splott at Flight Path Theatre) comes the Australian premiere of Mike Bartlett's UK hit, Albion, a sweeping family saga about Brexit-era Britain.
Paying homage to Chekhov's masterpiece, The Cherry Orchard, this deeply felt drama is shrewdly funny and profoundly poignant, exploring patriotism, passion and the seductive power of nostalgia, and speaking to a nation torn between preserving the past and radically reforming the present.
"This is everything. Myself. My family. My past. My future. I don't want anything else but this piece of land."
Presented by Secret House, New Ghosts Theatre Company and Seymour Centre. Find out more about Albion.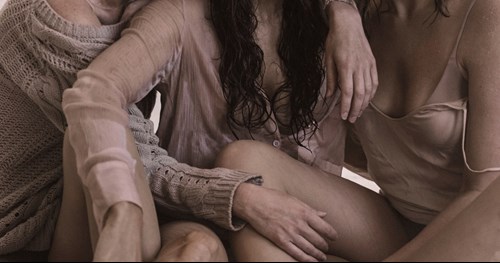 ★★★★ "Haunting and immersive... finds a way to tenderly, evocatively explore female pain and intergenerational trauma." - Time Out, Sydney
"My mother always said to Live Big. Live as much as I could."
Discover a startlingly beautiful and truly unique theatrical experience about three generations of mothers and daughters.
For each woman, the chaos of what has come before brings with it a painful legacy. Three stories intertwine in such a way that every audience member will have their own unique interaction with the show.
A sensation at The Old Fitz Theatre in 2019 and nominated for four Sydney Theatre Awards, Anatomy of a Suicide returns in 2022 for a powerful, unflinching look at how one family struggles to live alongside the impact of pain passed from one generation to another.
This is theatre doing what it does best: taking on the big taboos—guilt, loss, addiction, regret—and illuminating them beautifully to provide a shared understanding and relief.
Presented by Sugary Rum Productions, Chopt Logic and Seymour Centre. Find out more about Anatomy of a Suicide.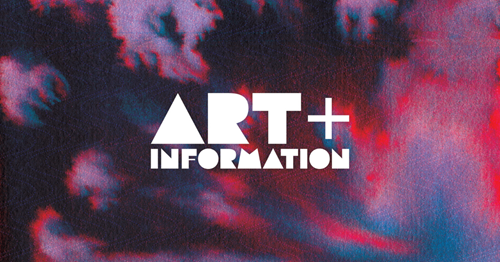 Spark your curiosity at an evening of performance lectures, where art brings big ideas to life
Three outstanding University of Sydney scholars collaborate with director Kate Gaul and an impressive theatrical team, drawing on the art of live performance to communicate their leading-edge research to new audiences in new ways.
Experience insights into First Nations land care, the cosmos, and the small pleasures that make life worthwhile, in an evening that fuses drama, art, and academia to bring big, bold ideas to life.
Tara Murphy, professor of astrophysics, is studying radio emission from distant explosive events, and helping us understand what happens at the very moment a black hole forms.
Beth Yahp, award-winning author and creative writing lecturer, is illuminating the importance of small pleasures—of noticing the unnoticed, finding joy in the little things, and 'stealing time' from the institution to write, think, and be creative as a form of cultural resistance.
Mitchell Gibbs, a proud Dunghutti man through kinship and a postdoctoral geoscience researcher, is making space for research that draws on the experience of First Nations people, asking how we can learn from thousands of years of knowledge to help our aquatic environments thrive long into the future.
Kate Gaul, creative collaborator of Tara, Beth, and Mitchell, has established herself as a distinctive and inventive director of plays, operas, physical theatre, devised works, and classics. She is Artistic Director of Siren Theatre Co, where her passion is for daring drama that challenges artists and audiences.
Presented by Seymour Centre and the University of Sydney's Department of Theatre & Performance Studies. Find out more about Art + Information.
We are a registered COVID-Safe business with measures in place to make your next Seymour visit safe and enjoyable. You can find out more about our safety measures here, and we will also send safety information directly to you prior to your visit. To ensure we can reach you, we recommend checking that your contact information is up to date.
More Events
27 Jul - 20 Aug 2022

Past Event

Exploding Stars, Small Pleasures, and the Humble Oyster

17 - 26 Nov 2022